Cancel for Any Reason Travel Insurance - 2023 Review
Cancel for Any Reason Travel Insurance
A lot can happen between the moment you book your trip and the day you hop on the plane to start your journey.
With the Cancel for Any Reason option on your trip insurance, you won't have to worry about changing your mind about traveling.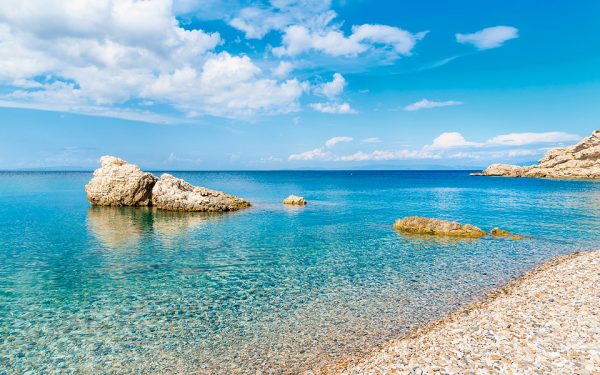 Some events you can control, while others you can't such as an unexpected illness, an unforeseen natural disaster, or hospitalization of a family member.
Every comprehensive Trip Cancellation policy covers these stressful events, but what if you want to cancel your trip for something else? Maybe your dog is injured, or you're afraid you might get sick on the trip, or your family member calls off the wedding?
That's where Cancel for Any Reason (CFAR) can help.
Here's how it works.
When you purchase travel insurance, you receive standard trip cancellation with most policies. Sometimes, the requirements for using this benefit are strict:
Standard Trip Cancellation Covers These Situations:
unexpected illness or injury (requires physician's order)
hospitalization or death of a family member
unforeseen natural disasters at your home or destination
legal obligations (like jury duty)
A CFAR policy can cover reasons NOT listed under standard trip cancellation in the policy. You can cancel for anything.
There are the three rules for Cancel for Any Reason coverage:
You must buy the CFAR coverage within 14-21 days (depending on policy) of making your first deposit.
If you cancel, you must do so at least 48 hours before your scheduled trip departure.
You must insure the full cost of all non-refundable prepaid trip arrangements.
Whatever your reason, Cancel for Any Reason covers you!
The CFAR option could save you a lot of money, especially if you're about to buy international flight insurance.
Standard trip cancellation won't cover you if you suddenly get cold feet about visiting a country that's had some political turmoil or a pandemic outbreak. For example, in 2020 and 2021 travelers were afraid to visit areas with Coronavirus outbreaks and many countries went into lockdown or instigated travel bans.
Standard trip cancellation would not cover you in those situations as they do not qualify as covered reasons under standard trip cancellation.
But with a CFAR policy, you don't even need a reason as extreme as terrorist attacks or a country travel ban.
The Cancel for Any Reason benefit is "no questions asked"!  
As long as you follow the three rules outlined just above, you'll receive reimbursement for a percentage (usually 50% or 75%) of your prepaid, non-refundable payments or deposits.
Whether it's a sick pet, full-blown civil unrest or something as simple as a black cat crossing your path the week before your trip, upgrading to a Cancel For Any Reason policy means you have cancellation flexibility. You can receive a refund and not lose the majority of your trip cost.
Come to TravelDefenders to see which travel plan is right for you.
Safe travels!
Recent AARDY Travel Insurance Customer Reviews
olushola olawuyi
Verified
about 7 hours ago
Trave defenders is reliable in…
Trave defenders is reliable in traveling business,best place to be and you will never regret dealing with them.
---
Denise R Marlowe
Verified
about 23 hours ago
It was fast and easy.
It was fast and easy.
---
William Howard
Trip to Vail
Christianna and Melanie were a pleasure to deal with. Both were knowledgeable and explained the benefits of the policy and I'm confident I have the one that best fits my needs. I will definitely use Travel Defenders to insure my next trip and highly recommend them to anyone looking for travel insurance. Thank you Tavel Defenders.