British Airways Travel Insurance - 2023 Review
British Airways Travel Insurance
Strengths
Customers free to choose best travel insurance option from market
Weaknesses
No advice is offered on where to purchase travel insurance
Sharing is caring!
British Airways Travel Insurance – Not Offered
British Airways does not offer the option to purchase travel insurance when you purchase your flight through the US website.  We can purchase hotels and rental cars while booking our flight, but not travel insurance! This is not a bad thing as it allows the traveler to shop the open marketplace for insurance that will best fit their travel needs. It encourages customers to shop around and seek great options.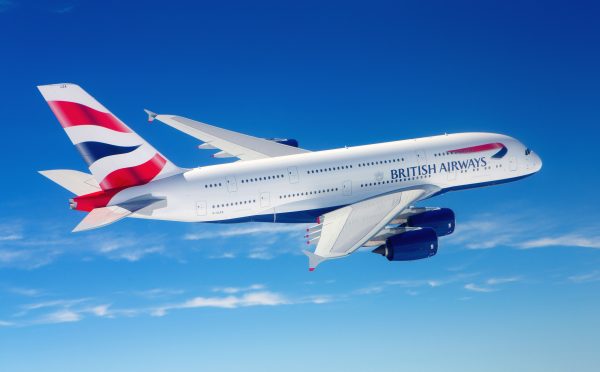 British Airways Travel Insurance – Example
For our sample trip, our two travelers are traveling to Rome from Los Angeles. Our flight is $4,302.76. We've chosen Premium Economy seating with seating costs of $426 bringing the total cost of our trip to $4,728.76.
Since British Airways does not provide travel insurance at checkout, we are free to look for travel insurance in the open marketplace.
Travel Insurance – One Site – Many Carriers
We love Amazon and are fans of Expedia. Comparison-shopping is simple. Sites like TravelDefenders do the same for travel insurance. Comparison shopping at TravelDefenders saves you time – you don't need to go to each travel insurance carrier directly to get a quote. From the quotes received, what should we look for?
Travel Medical Insurance
When traveling, Travel Health Insurance may be the most important piece of cover that a trip insurance could provide. Most of us have health insurance at home, but our personal health insurance often does not support us as we travel. As soon as we move out of state, out of network, or out of the country, our out-of-pocket costs can skyrocket. TravelDefenders recommends having at least $100,000 of medical coverage for International travel.
Travel Evacuation Insurance
Should you fall terribly ill, or get seriously injured, the nearest suitable medical facility may be an expensive ride away. Travel Insurance should adequately cover these costs. That's why TravelDefenders recommends having at least $250,000 of medical evacuation coverage for international travel. Higher coverage of at least $500,000 is recommended for travel to Asia, Australia/New Zealand, South Africa, and Antarctica.
When we requested a quote from TravelDefenders for our Rome trip, we are presented with 17 options to choose from.
The least expensive plan with adequate coverage that also includes a waiver for any pre-existing medical conditions we may have is the IMG Travel SE.
The policy provides $250,000 of medical coverage, $500,000 of medical evacuation coverage, trip cancellation refund of up to 100% should we become ill or injured prior to departure and unable to travel, and will also provide coverage for any pre-existing medical conditions as long as we purchase the policy within 20 days of our initial trip payment or deposit date. The total cost for both travelers combined, is $443.20.
Cancel for Any Reason Policies
If we want flexible cancellation options, we have other choices as well when shopping in the marketplace. Cancel For Any Reason (CFAR) policies allow cancellation for any reason whatsoever and still receive either a 50% or 75% refund of the trip costs (depending on the policy purchased).
Looking at our quote from TravelDefenders, the least expensive CFAR policy with the highest refund if we cancel for any reason not listed in the policy, is the Trawick First Class (CFAR 75%) at $821.00.
This policy provides $150,000 of medical coverage, $1 million of medical evacuation coverage, coverage for preexisting medical conditions if purchased within 14 days of the initial trip payment or deposit date but gives a 75% refund of trip costs if we cancel for a reason not listed in the policy.
If you cancel for a serious illness or injury, then you would receive a 100% refund. But if there is no reason for you to ordinarily be able to claim, then the Cancel for Any Reason benefit provides 75% back.
Luckily, British Airways is one of the few airlines that does provide refunds if you need to cancel your trip:
Refunds
If you cancel a refund is permitted, subject to recalculation of the fare for any journey flown. There are no cancellation fees.
However, if we also have booked hotels, tours or excursions or other non-refundable transportation outside of our airline tickets, we may not be able to get those costs back even if we can get a refund of our airfare. A Cancel For Any Reason policy would allow us to recoup up to 75% of our TOTAL non-refundable trip costs and not just the airfare cost. These policies can be great options for maximum flexibility!
British Airways Travel Insurance – Does TravelDefenders Charge More?
You won't find the same trip insurance plans available at a better price – price certainty is guaranteed as a result of anti-discriminatory insurance law in the US. This is really powerful consumer protection.
A travel insurance marketplace like TravelDefenders will offer a multitude of different plans from some of the most respected travel insurance carriers in the country. You will only need a few minutes to check value for money, cover, and insurance carrier ratings.
Enjoy your next trip with British Airways and remember to pack your travel insurance.
Safe travels!
Recent AARDY Travel Insurance Customer Reviews
customer
Verified
about 12 hours ago
Personal touch
Travel Defense has a great Web presence. It is also very useful to get in touch with a personal representative. Denise is an extremely efficient and knowledgeable representative of Travel Defense. She helped to select the program suitable for my travel needs.
---
Cindy Scroggins
Verified
about 18 hours ago
Selecting the right insurance for our…
Selecting the right insurance for our trip was made easy by the way you display the options.
---
Chris M
Very easy to use
Very easy to use. I got what I needed without any hassle.